As we've discussed in recent posts, modern search engine technology has become extremely sophisticated. Search engines like Google and Bing are now able to read your website and develop a broad understanding of your artistic life. Let's take a closer look at what this means for your arts website.
Content Associations
If written properly, the content on your website should naturally express strong associations to things in the real world. For example, as Toyota describes products on their website, the keyword "Toyota" will become associated with cars and trucks. This should be a natural outcome of good website copy and requires that the text features related mentions of "Toyota" and "cars".
As more web content relating to your artist career is created, these keyword associations will become stronger and stronger. If Toyota were to suddenly start selling chainsaws, it would take quite a bit of work before search engines associated "Toyota" with "chainsaw" and served results accordingly.
Keyword Intent
In addition to detecting keyword associations across the accessible web, search engines are now able to determine the intent behind content wording. For example, "Where can I buy a Toyota chainsaw?" is understood to have a different intent when compared to "How do I buy a Toyota chainsaw?" and "What is the safest way to use a Toyota chainsaw?".
A site providing information about cold-weather camping may be relevant to searches involving winter tent camping, Canadian backpacking, and camping in the White Mountains of New England. Alternatively, a site providing information about places to camp in the White Mountains may be less likely to produce relevant search results for queries about how to camp in cold weather.
What This Means To You…
A common issue we see often at Punkt Digital is the use of the keyword "new music". For a composer or performing ensemble specializing in commissions this would seem an appropriate keyword, however, to most of the web "new music" refers to the latest YouTube video from Justin Bieber. Adding context to "new music" with phrases like "commission", "string quartet", and "premiere" will help search engines understand what you really mean when you say "new music".
Craft layers of context around each of your keywords to attract the intended audience to your artist website.
So as you create copy across the web (including on social media), be sure the keyword associations you choose are designed to attract the right kind of visitor to your arts website. Look for opportunities to reinforce the context around your chosen keywords and proof web copy to ensure your keywords are consistently aligned with your intent.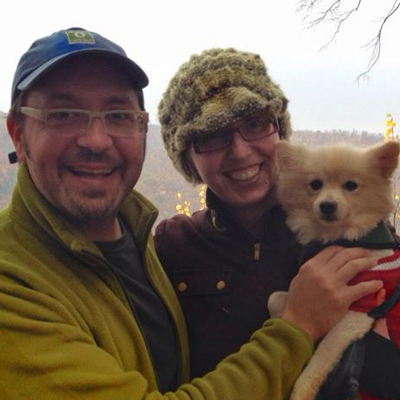 Do you have specific questions about SEO you'd like us to answer?
Drop us a line
and tell us about it.
We'd love to hear from you!