Keywords in Search Engine Optimization (SEO) are unique words on your website that help search engines understand what your site is about. For example, if you had a business specializes in selling foreign cars, words like "auto", "Mercedes", and even phrases "foreign auto sales" might be important keywords for you.
SEO Keywords should reflect what people are likely to type into Google when looking for an artist or performing ensemble like yours.
Keywords help search engines place your website high in the results ranking, but not all keywords are created equal. Many common keywords are in such high demand that getting a search engine to rank your site highly with them can be nearly impossible.
To make search engine keywords effective, you'll need to choose them carefully.
How To Choose Effective Keywords
"Chamber trio" is a good example of a difficult keyword phrase — just think about how many websites are using that keyword across the web! When faced with highly competitive keywords, consider adding your unique location or specialty. So, our "chamber trio" keyword phrase might become "new music chamber trio" or "San Francisco chamber trio".
While location can be a strong addition to your keyword phrase, it's also important that your keywords attract the right kind of visitors to your site. For example, if your ensemble performs and commissions music, be sure to include keywords that separate you from the rest of the pack.
How To Use Keywords Effectively
Once you've decided on a number of effective keywords for your website, it's time to put them to use. First and foremost, it's critical that you write language for your website that includes these keyword combinations, especially in the first few sentences of any page or post.
Websites built on WordPress can take advantage of plugins that add machine-readable "meta" information to your web pages. These alert search engines to the presence of your keywords without making them visible directly your website visitors. When possible, place your most important keywords in the page title tag, article title, and meta description.
Did you notice the URL of this post? (https://punktdigital.com/understanding-search-engine-keywords) Descriptive URLs are not only easier for you and me to read, they also add important descriptions for search engines. Whenever possible, try to include your keywords in your page titles and website URLs.
And finally, be sure to tag your photos (and other media) on with suggestive keywords. As before, WordPress makes it very easy to add Title and Alt tags to images as you add them to your site.
Keywords Are Just the Beginning
Whether you're looking to optimize your existing site content or start a new marketing campaign, targeting the right keywords can make all the difference, but they're really just the beginning. Next month, we'll take a deep dive into how keywords are evolving through associations with broader site context.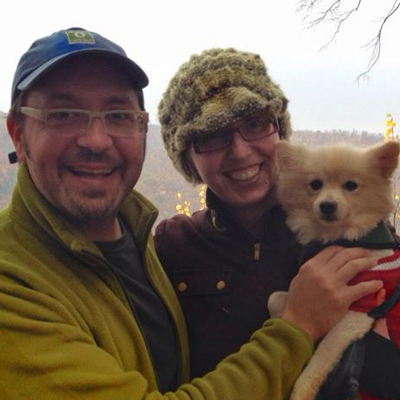 Do you have specific questions about SEO you'd like us to answer?
Drop us a line
and tell us about it.
We'd love to hear from you!