The internet can be your greatest artistic ally. In a world where people spend an average of three hours a day online, you should seize the opportunity to grab a chunk of that time to show off your latest and greatest projects.
Do I Really Need a Website?
---
The answer depends on your audience and your long-term artistic goals. For some, social media sites (e.g. Facebook, Instagram, SoundCloud) offer a ready-made showcase at little-to-no cost. Social media works well for artists that benefit exclusively from frequent interaction with an existing audience.
For example, a modern wind trio can drive traffic by offering 'exclusive' deals to their Facebook followers by announcing special events and offering web-only discounts. The primary advantage of social media is that the audience is 'built-in', but considering the incredible number of competing interests on these sites, turning social engagement into a healthy growing audience is extremely challenging.
Most often, social media is an effective part of a broader web strategy. For artists who expect to be searched and discovered via search engines like Google, an effective website is the foundation for everything else.
Can I Build My Own Website?
---
Yes, of course you can! Services like wordpress.com, squarespace, and wix exist for this very purpose. However, building an effective website with these services can be technically challenging and extremely time consuming.
While the price of these services is tempting, consider that they come with a step learning curve and often produce sites that are slow, difficult for people to find on search engines, and are forever locked into the vendor's proprietary technology.
For most professional and aspiring artists, hiring a web professional is well worth the extra cost.
How Should I Approach Web Professionals?
---
When selecting and interviewing technology firms and/or consultants, consider the following:
Have they demonstrated a reasonable understanding of artistic showcases?
Do they offer service after the site launch? (e.g. hosting, maintenance)
What do past clients have to say about their experience?
Can they provide SEO and traffic monitoring once your site is launched?
While smaller firms may not always appear flashy, they tend to have the bandwidth to provide personal attention and often produce equal (or better!) results. As with many things in life, more expensive doesn't always mean better!
If the budget for your artist website is in the four-figure range, expect to supply your own photos, copy, logo, and marketing materials. Hiring an experienced and knowledgeable technology consultant can result in a wonderful website, but the message and marketing materials will most likely need to come from you.
Top 3 Considerations When Building Your Artist Website
---
Just because you hire technology experts to help build your website doesn't mean you should leave all the decisions up to them. Here are the three most important things to consider when creating (or refreshing) your artist website…
Consideration #1: Who Are Your Website Visitors?
Even though you know quite a bit about your audience, it's always an eye-opening experience to build a couple of visitor profiles:
How old are your website visitors? Will they have trouble reading small text?
What's their average income? Will they be viewing your site on a modern smartphone?
How much time are they likely to spend searching for your art portfolio?
It's critical to keep your design within accessibility standards. Remember that things like fancy script and small screens can make your website unreadable for some people.
Consideration #2: Your Website Must Serve Your Audience
Think very carefully about what your visitors need and how they'll likely feel once they're on your new website.
If you're a composer hoping promote your music to active performing ensembles, visitors will likely arrive at your website looking to sample your catalog. If it takes three clicks to start listening to music for their particular ensemble, they'll leave your site and you'll lose that opportunity.
Make your artist showcase instantly available on the front page and keep it easy to navigate. After all, the primary goal of your website is to showcase your work as quickly and clearly as possible.
Consideration #3: How Will Your Audience Find You?
For your artist website to be effective, people must be able to find it easily. Be sure your website is designed to amplify your content for search engines. Good SEO starts with quality content but nothing can replace referrals from trusted sources.
We've written extensively about SEO — if this is new territory for you, I'd suggest starting here.
---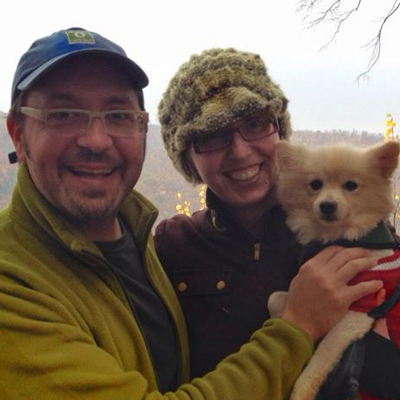 Do you have specific questions about building your new artist website? Want us to take a look at your current site to see if we could make it more effective?
Drop us a line
and tell us about it.
We'd love to hear from you!